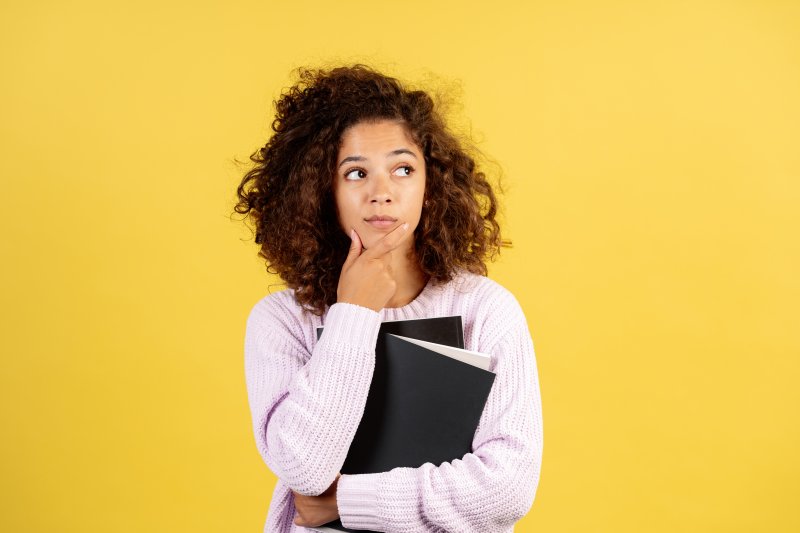 Braces have brought smiles into a beautiful new alignment for generations, but getting them can be quite an adjustment. While the process is likely to involve some discomfort, knowing what to expect can take the surprise out of the experience and prepare you to manage any issues that might emerge. Here's what you can expect when receiving and adjusting to having braces.
The Day You Get Braces
On the day you get braces, you will need to sit fairly still while your orthodontist puts the wires and brackets in position on your teeth. The process will involve some discomfort, but it should not be painful. The procedure goes as follows:
Drying your teeth: You will hold your mouth open and your orthodontist will place temporary spacers to keep your lips out of the way. They will then place a vacuum tube in your mouth to remove saliva for the remainder of the procedure.
Cement: Your dentist will apply adhesive to your teeth to hold your brackets in place. Your teeth are kept dry to prevent saliva from interfering with the bond.
Attaching the brackets: A metal bracket will be cemented to each tooth, providing the grip your braces need for realignment.
Attaching the wires: A wire will be run through each bracket, providing the tension that moves the teeth into their new positions.
The Week After Getting Braces
The initial adjustment to wearing braces will involve aches, soreness, and discomfort as your teeth begin to move into their new alignment. These unpleasant sensations in your teeth will not be debilitating, but they will probably be annoying. You can help manage the discomfort through means like:
Using over-the-counter pain relievers like ibuprofen or aspirin.
Rinsing with a solution of one teaspoon table salt and ¼ cup warm water.
Sticking to soft foods like pasta, yogurt, mashed potatoes, and scrambled eggs
Avoiding foods and beverages with a high acid content such as colas, juices, and hot sauce.
After Adjustments
Each orthodontist appointment will probably involve adjustments necessary for the continued realignment of your teeth. Your dentist may adjust the curve of your wires, swap them out for heavier or lighter wires, or attach new elastic bands to your brackets. You may also receive rubber bands designed to attach to hooks in your brackets and stretch to a bracket on the other arch. These bands must be worn constantly except when eating or performing hygiene.
After the first month, you will probably cease to notice that your braces are there if you are not performing maintenance or hygiene. Wearing them will eventually become perfectly comfortable between adjustments, and you will be cruising to your beautifully realigned smile.
About the Author
Dr. Dalia Georgy earned her doctorate at the University of Oklahoma before accruing over 200 continuing education credits. She is a member of the American Dental Association, the Oklahoma Dental Association, and the Academy of General Dentistry. Her practice in Glenpool, OK offers traditional orthodontics, Invisalign, and emergency orthodontic services. For more information on adjusting to life with braces, contact her online or dial (918) 201-1414.