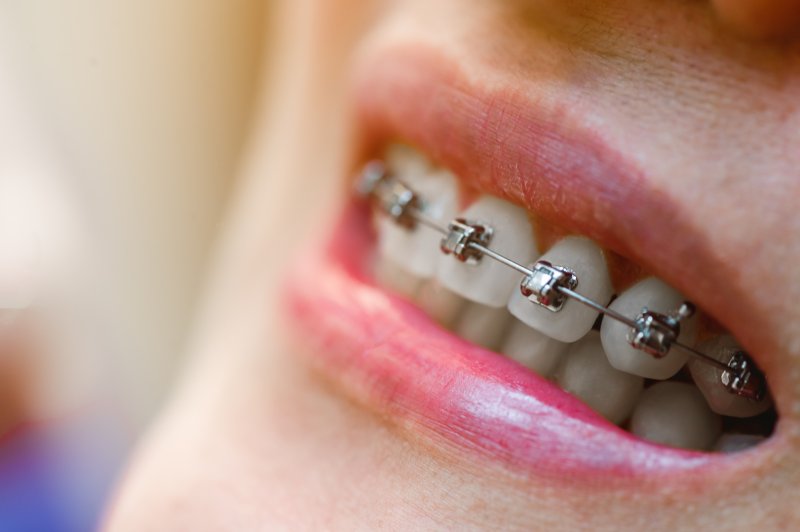 People usually associate braces with middle or high school, but what if you're wearing them on the job? Since braces are an investment for better overall health, they are a noble endeavor and nothing to be ashamed of. Still, wearing them at work can be awkward if you're not prepared to take care of them. Here are some tips on how to best handle braces at work and make sure you're comfortable in the office.
Assemble a Care Kit
Just because you're doing your work doesn't mean that braces get a break from doing theirs. Braces require some hardware to straighten out your smile, and it can be a little too easy to forget the necessary utensils at home. That's why it's a great idea to put together a kit you can bring to work with all the supplies you need.
This kit should include a toothbrush, toothpaste, and dental floss for post-meal oral hygiene. Just be sure to wait for thirty minutes after eating before you get started to give your mouth time to clean itself of larger debris. You might also want to bring along some dental wax in case your braces start to irritate any soft tissues, some lip balm in case your lips start to feel dry, and some non-aspirin over-the-counter pain relievers to help with the first few days after receiving them or getting them adjusted.
Have a Water Bottle at Your Workspace
Drinking plenty of water is a key aspect of maintaining your oral health. While it keeps you hydrated so your mouth's natural cleaning process can run smoothly, it also washes away food particles and sugary residues as you drink it. That's why it's a great idea to keep a water bottle at your desk, welding station, race car pit, space shuttle, or wherever you work. It will also help you avoid beverages that can stain your teeth like coffee or sodas, and wearing braces will cause them to stain unevenly.
Watch What You Put in Your Mouth
Braces can't do their job properly if they get bent out of shape. This means you should watch what you eat and avoid idle chewing. For your first few days with braces, you'll want to stick to softer foods like smoothies, noodles, and mashed potatoes. After that, you'll need to avoid foods that are hard, sticky, or sugary. These can warp your dental appliance and prolong your treatment. You'll also need to break any nervous chewing habits. This includes pens, pencils, ice, fingernails, and anything else that is inedible.
Above all, be confident. While they might seem awkward, braces show those around you that you are taking significant measures to improve your dental health, and that's something to be respected. Be generous in dispensing smiles to your customers and coworkers while reminding yourself of the straighter teeth waiting for you ahead.
About the Author
Dr. Dalia Georgy earned her Doctor of Dental Surgery from the University of Oklahoma. While having over 200 continuing education credits to her name as a general dentist, she has undergone extensive specialty coursework in braces, Invisalign, and Myobrace treatment. Her practice provides services like traditional braces, pediatric orthodontics, Invisalign for adults and teens, and retainers. For more information about undergoing orthodontic treatment as a working adult, contact her online or dial (918) 201-1414.