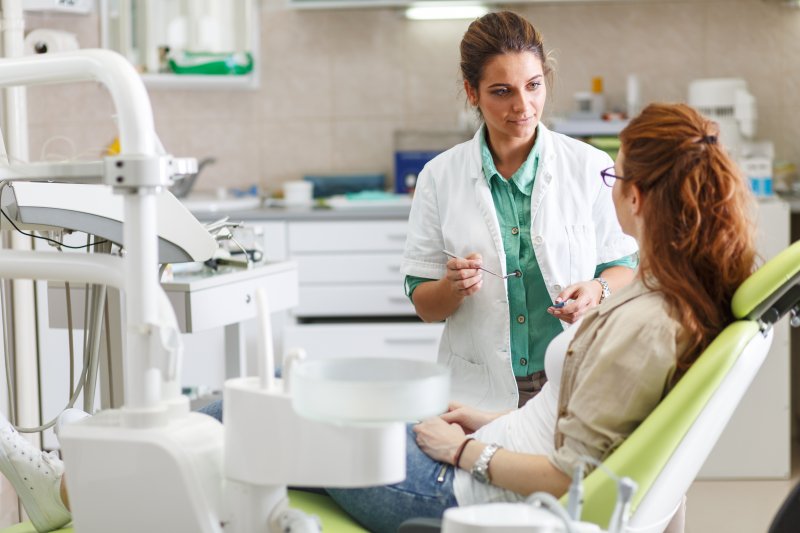 Your first appointment with your orthodontist is the beginning of a long and hopefully fruitful relationship. You'll be seeing this person every month or two for over a year, meaning that you'll have plenty of time to get to know them.
However, the first visit to their office is a great time to clear up any questions that you might have and to learn more about what straightening your smile may entail. If you have an orthodontic consultation coming up, here are a few questions you may want to ask.
What Kind of Orthodontic Treatment Would Work For Me?
Most people are familiar with traditional wire braces, but nowadays, there's more to orthodontics than just that. For one, Invisalign has surged onto the market, and is now one of the most popular methods of correcting mild-to-moderate misalignment.
Many orthodontists offer both kinds of treatment, but not all of them. There are also issues braces can correct that Invisalign can't. For both of these reasons, it's usually a good idea to talk to your orthodontist at your consultation about what treatments they offer and which they believe would be best for you.
Can I See Your Work?
Your first orthodontic appointment is also a chance for you to evaluate the person you're working with, and to decide whether they're someone that you want to trust with your oral health. A good way to do this is to take a look at any work that they've done in the past.
Thankfully, most orthodontists take photos of their work for promotional purposes, and they'll be happy to show them to you if you ask. You could even check if they've worked with people who had issues similar to yours before.
How Long Will My Treatment Take?
It's impossible to know for sure how long orthodontic treatment is going to take. There are a number of hard-to-predict factors that can extend the necessary length of treatment.
However, after taking a look at your mouth and establishing what kind of treatment you may need, your orthodontist should be able to give you a rough estimate of how long you can expect your treatment to take. This will help you to go into orthodontics with a decent idea of the expected timeline.
About the Author
Dr. Dalia Georgy loves nothing more than getting to know her patients and forming a strong personal connection with them over the course of their orthodontic treatment. She received her doctorate from the University of Oklahoma, and has completed over 200 hours of continuing education in general dentistry. She's also undergone specialty training in braces, Invisalign, and Myobrace treatment.
If you have any questions about an orthodontic appointment, she can be reached at her website or by phone at (918) 201-1414.