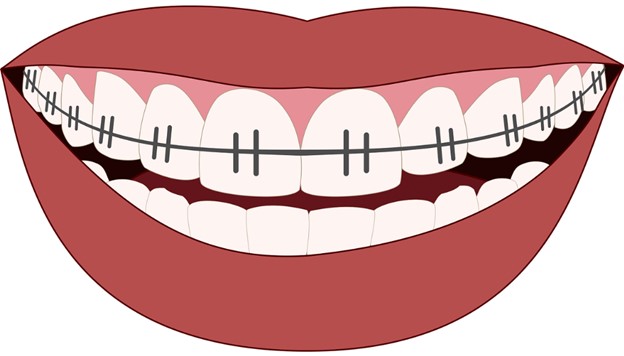 When it comes to correcting crooked teeth, metal braces are one of the tried-and-true methods that have helped generations of patients achieve healthier and straighter smiles. However, despite their widespread success, there are still many myths and falsehoods about metal braces that deter people from seeking them to help their teeth. Keep reading as your dentist debunks five of the most common myths about metal braces that simply aren't true at all.
Myth #1: Braces Will Set Off Metal Detectors
If you're concerned that having braces will make traveling a hassle by setting off the metal detectors at the airport, don't fret! Your brackets and wires are made of a special type of titanium alloy that isn't something the TSA and security agents at the airport are concerned about. It's very unlikely that your braces will cause any issues with any metal detectors.
Myth #2: Braces Interfere with Radio Signals and Electronics
Even though they might be made of metal, and can even sometimes resemble a radio's antenna, traditional braces can't conduct radio signals in any capacity. They also can't conduct or interfere with any signals given off by electronic devices like phones, televisions, and computers.
Myth #3: Braces Make It Impossible to Play Instruments
If you're musically inclined, you should know that braces won't end your musical career. Although there might be an adjustment period when picking up your flute or beloved saxophone, your braces shouldn't prevent you from playing entirely.
Myth #4: Only Kids and Teens Can Get Braces
Even though it's true that people usually get braces during their childhood and teenage years, the treatment certainly isn't limited to the young! Adults can opt for metal braces too if they desire straighter teeth; and the process doesn't differ at all.
Myth #5: Braces Permanently Straighten Teeth
Although braces are one of the most effective ways to straighten your teeth, the solution isn't always perfect or permanent. If you don't wear your retainer following treatment, your teeth will start to revert back to their original and incorrect positions.
Braces have been around for a long time, so it makes sense that several myths and misconceptions about them have surfaced over the years. But many of these myths simply aren't true, and braces remain one of the best available options for achieving a healthier smile.
About the Author
Dr. Dalia Georgy has proudly served patients and families in the Glenpool area for several years. Dr. Georgy received her dental doctorate from the University of Oklahoma and is a member of many professional organizations including the American Dental Association and the prestigious Academy of General Dentistry. Her practice is pleased to offer several available services including traditional orthodontics. If you have any questions about metal braces or would like to schedule a visit, feel free to reach out to Dr. Georgy online or over the phone: (918) 201-1414.