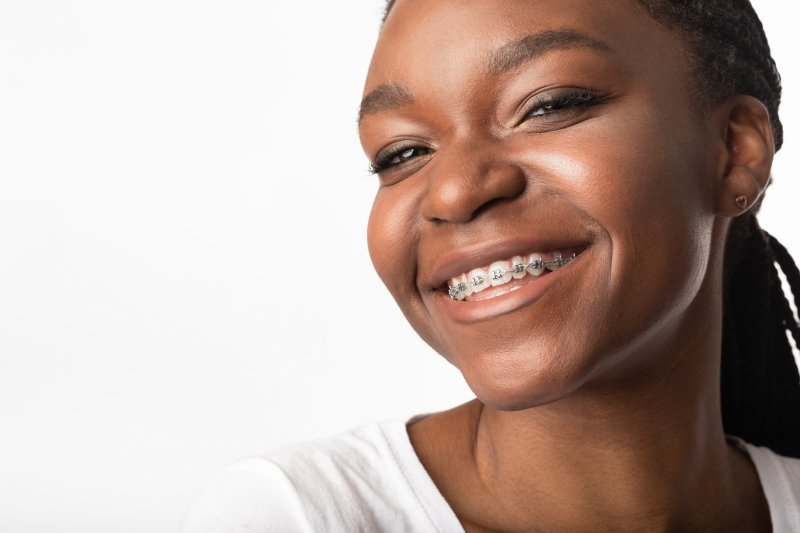 While people love the straight smiles that braces can give them, not everyone loves the braces themselves. As a result, orthodontics patients often ask if it's possible to "cheat the system" in one way or another.
Many patients have more problems with either their upper or lower teeth, so people often wonder if they can get braces on just one of them. If you're curious, here's more information about whether that's possible or not.
Can I Get Braces on One Row of Teeth?
While it isn't exceptionally common, it's not out of the question for a patient to get braces on just either the top or bottom teeth. There are good reasons to do this, and if the orthodontics patient has relatively few issues, it may even be a good way to save money.
It's worth noting that this is usually done for purely cosmetic purposes; so-called "single arch" braces aren't capable of fixing underlying issues with your bite, which most people with misaligned teeth tend to need.
Worse, getting single arch braces may actually cause bite issues. By aligning just your upper or lower teeth you tend to move them either forward or back, which can negatively impact the way that your teeth fit together. Even if you don't have bite issues now, your orthodontist will usually recommend against single arch braces for fear that you'll develop them.
Can I Get Braces on Just My Top Teeth?
The top teeth are the ones people see most often, so if you have minor alignment issues on your front teeth you may benefit from single arch braces.
As was mentioned, this won't address any underlying bite issues, so it's only useful for cosmetic purposes. That said, it can be an effective way to save money if you only care about how your teeth look.
Can I Get Braces on My Bottom Teeth?
Single-arch braces on the bottom teeth are even more rare, considering that these are the teeth that people see the least. However, some people really only have crooked teeth on the bottom, which can become obvious when speaking. If your orthodontist thinks you won't have bite issues, they may give you single arch braces on your bottom teeth.
While unconventional, single-arch braces can be a way to save money for patients who are looking to target some cosmetic issue. You'd have to talk to an orthodontist to know whether they're an option for you.
About the Author
Dr. Dalia Georgy is an orthodontist who loves nothing more than being able to have warm, positive interactions with her patients. She chose this career because she enjoys making things more beautiful, and after seven years of practice, it still hasn't gotten old. Dr. Georgy received her doctorate from the University of Oklahoma, and since then has completed over 200 hours of continuing education in braces, Invisalign, and Myobrace treatment since.
If you have any questions about traditional braces, she can be reached at her website or by phone at (918) 201-1414.