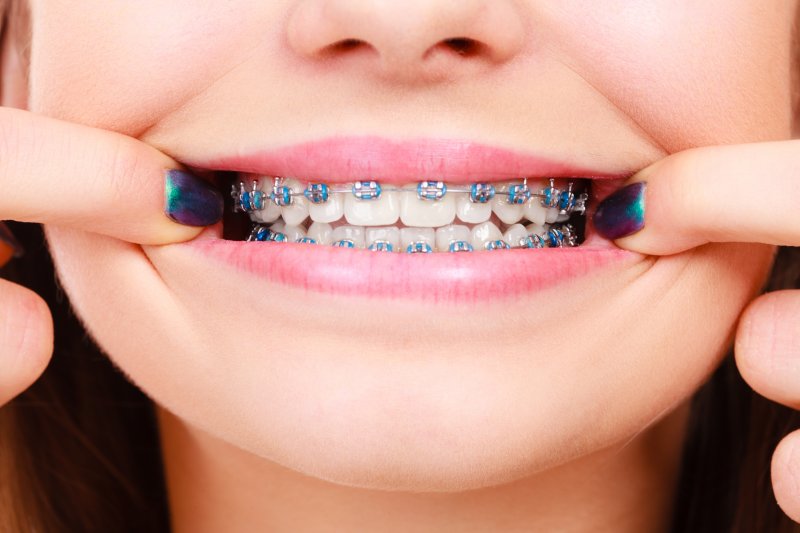 Choosing to undergo orthodontic treatment is not an easy decision. There are many things to take into consideration before committing, such as your overall expenses and the amount of time it'll take. Well, it's basically impossible to say how long it takes braces to straighten your teeth because the answer truly varies from patient to patient. While the average amount of time is between one and three years, several factors can make it shorter or longer. Read on to find out what can contribute to the time it takes to achieve your desired look!
Extent of Your Dental Misalignment
Most people seek orthodontic treatment because their teeth are misaligned, crowded, stick out, or spaced too far apart. It's incredibly important to correct those issues because they can increase the risk of cavities, gum disease, and enamel erosion. Depending on the severity of your orthodontic problems, you may need to wear your braces for shorter or longer than average.
Your Bite
In addition to your teeth, braces can also fix your bite (the way your top and bottom teeth align). If your bite doesn't line up the way it should, it will likely need to be addressed. Treating an open bite, deep bite, underbite, or crossbite with orthodontic treatment will take longer than simply fixing misaligned teeth.
Types of Braces
Did you know that there are different types of orthodontic treatment? Each of the following can affect the duration of your treatment in distinct ways:
Metal Braces – This option involves the use of metal wires and brackets. They're often recommended for patients with more severe cases of dental misalignment. You'll need to visit your orthodontist every few years to tighten the wires, which gradually straighten your teeth.
Clear Aligners – These removable plastic trays must be changed out every few weeks as your teeth change positions. Failing to follow your treatment plan will affect the amount of time you'll need to wear them.
Lingual Braces – These are glued behind your teeth and are considered to be more effective than the options above.
Additional Orthodontic Tools
Depending on the severity of your dental misalignment, you may need additional orthodontic accessories to ensure successful treatment. That typically includes rubber bands, palatal expanders, or even headgear. Some of these tools could affect the overall length of your treatment plan.
Treatment Compliance
By diligently following your orthodontist's instructions and committing to your treatment plan, you can avoid needing to wear braces for longer than expected. Some steps you can take to shorten your treatment include staying on top of your routine orthodontist appointments, following instructions for clear aligners and other appliances, and visiting your dentist regularly for checkups and cleanings.
It's hard to say whether you'll need to wear braces for months or several years, as it truly depends on your unique needs. If you'd like to know what to expect, contact your orthodontist in Glenpool and schedule a consultation.
About the Author
For over seven years, Dr. Dalia Georgy has helped patients achieve their healthiest, most beautiful smiles. She pursued her doctorate at the University of Oklahoma and underwent extensive specialty training in braces, Invisalign, and Myobrace treatment. If you're unhappy with your misaligned teeth, don't hesitate to contact Dr. Georgy for help. You can schedule a consultation via her website or call (918) 201-1414.